NEED
An iPad Pro
Apple Pencil
the Procreate App
* An open mind!
RECEIVE
Access to our Permanent Procreate Library of brushes, projects and kits
Access to our Permanent Video Tutorial Library
Bi-weekly Procreate projects/brushes/kits uploaded on the 1st and 15th of every month - Downloadable only on month uploaded
Bi-weekly video tutorials uploaded on the 1st and 15th of every month - Viewable only on month uploaded
* Monthly bonus videos
GAIN
Knowledge of new lettering styles
Chances to create lettered designs for yourself and others
A fun, new hobby
An increase in creativity
ACCESS $100+ worth of products for $29/month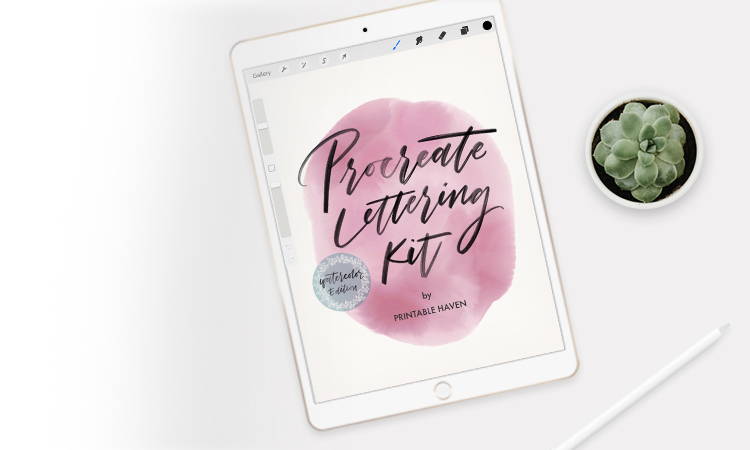 * By purchasing this product, you understand that this is an automatic recurring membership. Your membership will automatically renew and charge your credit card/paypal account monthly. Cancellations can be made once logged in under your user account, or by contacting info@printablehaven.com. THERE ARE NO REFUNDS due to the digital nature of products provided through your membership subscription.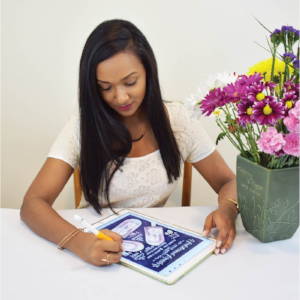 ABOUT THE DESIGNER
Aveena R. started Printable Haven in 2015 as a fun hobby, but has watched it grow into something special! The name Printable "Haven" was inspired by her need for a quick escape into art, for herself and her visitors. Her favorite artworks to work on are digital watercolor and chalkboard. She grew up in an artistic household and studied art in college therefore it was only natural for her to put it to good use! Aveena has created custom calligraphy and artwork for 100's of clients including PANDORA Jewelry, Party City and Walmart. She has had her work featured on The Huffington Post and numerous blogs over the years.